What is C3LX?
We are a company relentlessly focused on supporting direct care practices with technology that delivers seamless, secure, personalized, and effective connections between physicians and patients. We believe in 360-degrees of engagement in an individual's health journey. In fact, C3LX is Roman numerals for 360. We care about the complete view of an individual and population's health, connecting patients with their physicians and care teams in a meaningful way and not just during disparate episodes of sick care.
The people of C3LX
---
Brock Bigard
Senior Engineer
My highlighted Clifton Strength?
Learner
I love learning new things, which is why I love being a software engineer. Technology is always advancing and there is always something new to learn. I even enjoy learning how to learn.
I joined C3LX because I have always been passionate about health and wellness. Getting a chance to combine that passion with my love for software engineering is exciting and incredibly fulfilling.
More about me...
I am an endurance sports junkie. I love to push myself past my limits to see what I am capable of doing. I started in the sport of triathlon, but switched over to ultra running once I moved to Colorado (and because I hate swimming).
Autumn Martin
Software Engineer
I love thinking up a variety of solutions and identifying the best one to solve challenging problems.
I joined C3LX because I love the team, and C3LX is the perfect fusion of my passions for programming and healthcare. I am a neuroscience major who went from a pre-med track to software engineering after dabbling in coding in my Statistics in Psychology class.
More about me...
I love helping others & being creative through code. I am a Gryffindor, and I am often adventurous and daring in my work. When I'm not programming, you can often find me playing video games, skiing, sketching, camping, or playing guitar.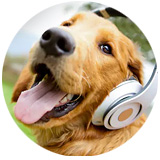 This Could Be You
Future C3LX Team Member
Like what you've seen so far? Are you inspired and curious about what we are working on?
The dogs of C3LX
---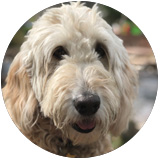 Schmoopie (Schmoop)
Golden Doodle
My Clifton Strength? Napping. I love to nap, no I really love to nap. Pretty good at it. Come watch me some time.
My passion? On the positive side, like I said, I'm passionate about napping, treats are cool, chillin' with my people pretty much rocks, short walks followed by a nap are awesome, swimming (in pretty much any body of water) is sweet, and my best friend is a cat (who is not allowed at the office). Negative? I passionately hate the groomer, and I might like to eat poo. I am just saying it is possible.
Fun fact? Schmooopie? Yes, it is a Seinfeld reference!
Yogi (Handsome Pants)
Labrador Retriever
My Clifton Strength? Conversation. I'm a talker. I'm glad everyone at C3LX values my opinion.
My passion? Rabbits, of course. I'm working on a plan to get all those rabbits. But I'll take a prairie dog in the meantime–if dad's not looking. Yum!
Fun fact? I've been inspired to start my own fragrance line, thanks to a recommendation from someone at the office: Eue de Creek. I think it will be a big seller (thanks Melanie!)
Cannon (Can-can)
Great Dane
My Clifton Strength? Rope tug. I really like my big tug rope, but if I could only just get my jaws on of one of those squirrels in the tree… I think it'd taste like chicken, or maybe like a bird. Yogi said that I shouldn't eat dead prairie dogs since they taste like disease.
My passion? The best way to wake up your human in the morning is to hit them square in the face with your paw.
Fun fact? I'm passionate about leaning on humans, but I don't understand when the little humans cry when I lean on them and knock them onto the floor. I'm just trying to be cuddly!
My Clifton Strength? I love to sniff. Sniff sniff sniff. I have to smell everything - which usually helps extend my walks with humans.
My passion? My passion is to play. Play with my humans, my friends at daycare or the best place on Earth (which the humans refer to as a dog park). And I definitely LOVE to play with the weird black dogs at home. Though they're a different breed. I think humans refer to them as cats? Their bark is especially strange.
Fun fact? Did you know you can get hot dogs mixed with everything? All you have to do is spit something out, and human will add hot dogs to entice you to eat it.
Rocky (Choc-o)
Labradoodle
My Clifton Strength? Fetch. I will fetch a tennis ball 24 hours a day if you throw it for me.
My passion? Frustrating my owners by retrieving my tennis ball and dropping it 3 feet from them. Even though I know better, I do it just to get a rise out of them. It's especially entertaining in the morning when they are waiting for their coffee to finish brewing.
Fun fact? My owners' kids feed me when they're not looking. I've tried all kinds of human foods by hanging around them when they are eating.